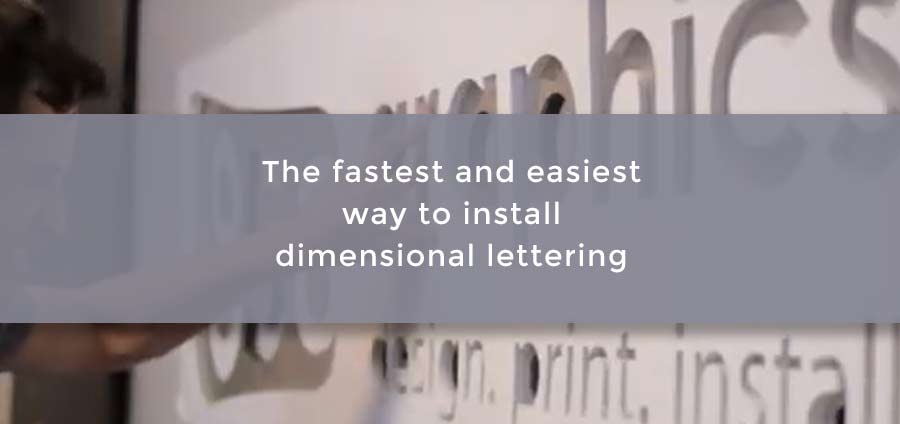 The fastest and easiest way to install dimensional lettering
Normally dimensional signs like the one shown in this video are installed one letter at a time!
This means every install requires a professional install and takes hours.
The team at 858 Graphics have created a goof proof template to insure a perfect installation that can be installed by anyone in minutes.
The template comes pre-loaded with all the letters snugly placed inside. There is a bubble level and meausrement marks on the template which allows for quick level placement.
After you have determined the exact location of the sign make corner marks with a pencil then flip the sign forward and remove the adhesive tabs on each letter. Push the sign back up against the wall this time pressing firmly on each individual letter. When each letter is stuck firmly to the wall gently remove the outer template so only the letters remain.
I've been installing signs for over 10 years and as soon as we created these templates I almost cried thinking about the hours I've wasted individually placing thousands of letters one by one.