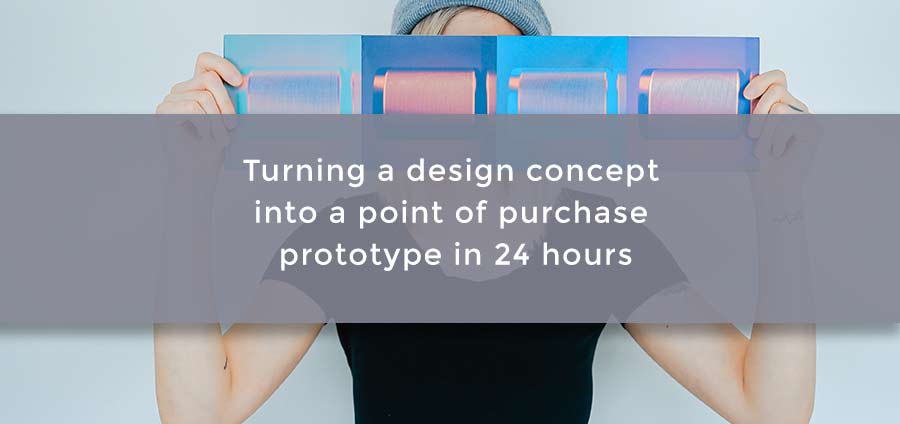 Turning a design concept into a point of purchase prototype in 24 hours
We are experts at packaging and prototyping.
With a team of graphic designers, UV Grand format printers, routers and production staff we can turn a concept into a prototype in less than 24 hours.
For this project we created graphics using a mix of stock photography and customer supplied photos. We then added the necessary UPC codes and printed directly to .040″ PVC with a OCE 250GT flatbed printer.
After this we placed the pvc with the graphics facing down on a router and creased the material to allow for easy folding. The 4'x8′ sheets are then placed on a cutter where they are individually cutout. We added the adhesive tabs to the side box and produced 25 units for the customer.
The total cost of this project was $300 which included the design, materials and 25 piece sample run.
Call 858.568.5133 for a free quote on rapid package prototyping.