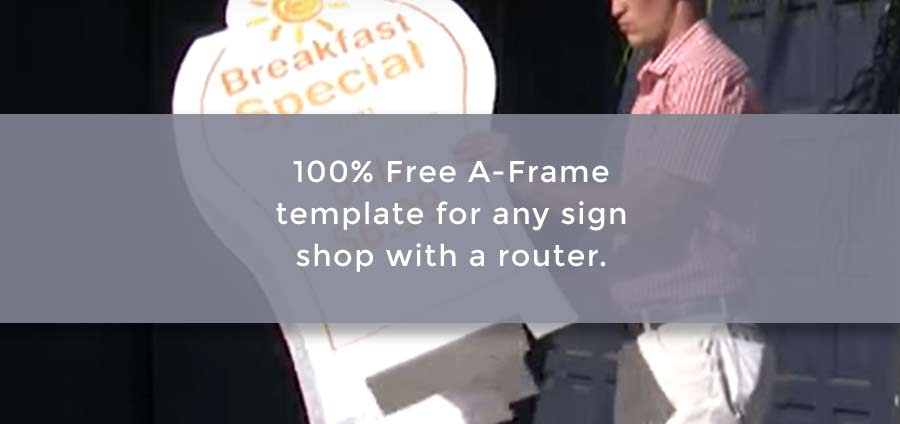 100% Free A-Frame template for any sign shop with a router.
I am sick of paying over $100 and waiting a week for A-Frame sign hardware.
I own a sign shop I have a printer, I have a router and a room full of coroplast. I must be able to make something better…..
I hope everyone can benefit from the Air Frame design I came up with. It's been working so well at our shop that we are considering to stop selling signicade frames all together.
Also being a nice guy I like to share. You can download a complete template here and make it yourself for gratis. If you're lazy or want to throw us extra business we sell custom printed sided walk signs and also offer design services.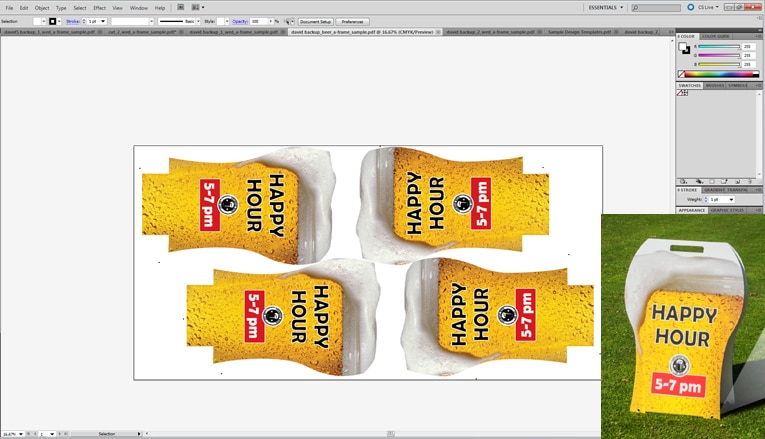 Here are some extra pro tips
-Add grommets to the sign legs and use tent pegs to anchor the sign to the ground
-Get fancy and add a custom cutout logo to the top the sign
-4mm coroplast works wells, 10mm works even better for heavy duty applications