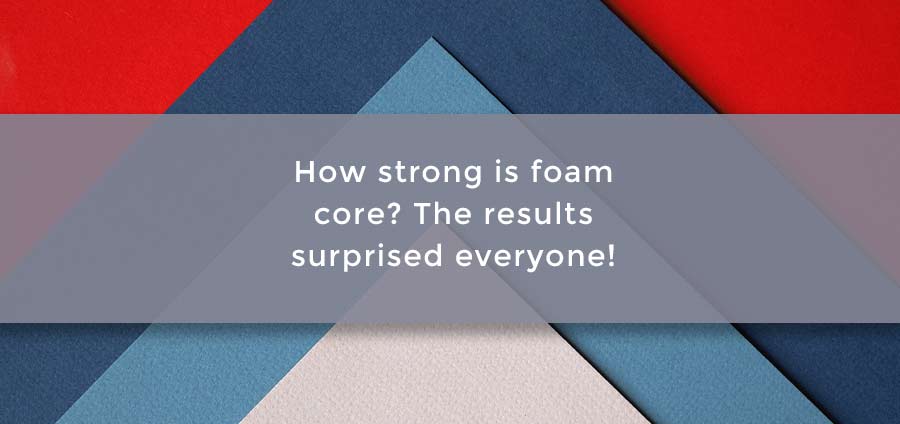 How strong is foam core? The results surprised everyone!
Foamcore is an amazing light weight and strong material that can be easily cut. It is perfect for building 3D models, mounting photographic prints and trade show displays.
If put under direct pressure the material dents and looses it's shape easily but with the right design we showed how one sheet of 1/2" foam can be used to create a 3ft table that weights less than 1lb but can can support over 80lbs.
I just want to make sure everyone understands that a entire sheet of 4'x8′ foam core weight less than 1lb! Because it is so light it is also fragile. If you squeeze it with your thumb you will leave a permanent indentation. Also because it is a paper product it is very flammable.
To buy foam core prints cut to any size or shape visit Wholesale foam core printing direct to the public.